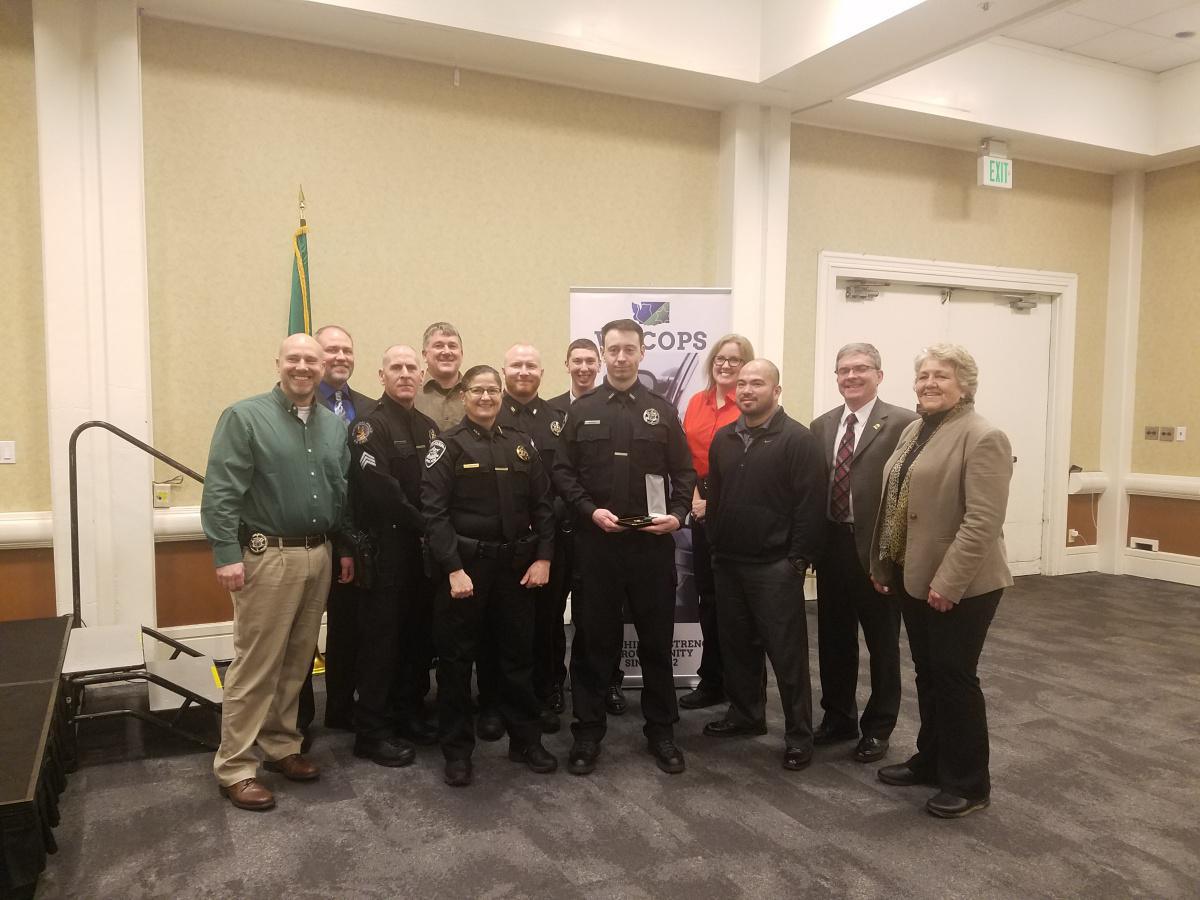 On February 12, the WACOPS Law Enforcement Officer of the Year award ceremony was held. Officer Francis Reagan was chosen as the WACOPS LEOY for his heroic rescue that kept a woman from drowning. On May 4, 2019, Officer Reagan heard the dispatch call regarding a screaming woman. Once on the scene he discovered the woman was trapped in the raging Washougal River. Unable to free her he climbed in the cold, dangerous river to hold the exhausted woman's head above water. He remained in the freezing and swift Washougal River, protecting this woman from drowning for nearly 40 minutes until additional rescue teams arrived. There is no doubt that without his swift actions, the woman would have been lost to the river. Officer Reagan has exemplified the selfless bravery officers display every day in this profession.
WACOPS was honored to have Washington State's Lt Governor, Cyrus Habib come to present the LEOY award. His speech was powerful and heartfelt. We want to thank the Lt. Governor for being a strong and supportive voice for Law Enforcement.
It was good to see so many members of the Washougal community come in support of Officer Reagan, including Officer Reagan's peers, family, City Mayor, City Manager, Police Chief, and others.