Who We Are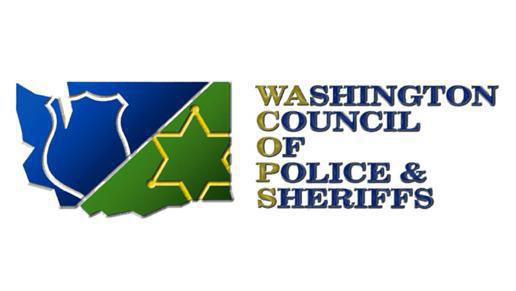 The Washington Council of Police & Sheriffs is recognized as the largest, oldest, and most influential organization representing law enforcement professionals in Washington State.
We are committed to protecting the rights and quality of life of law enforcement officers through legislative action, legal defense, and the provision of quality long-term disability, life, and other insurance products.
WACOPS membership is made up of law enforcement guilds from across the state. The more agencies involved, the stronger voice we have; we invite yours to become a member of WACOPS.
WACOPS Membership Includes:
Governmental relations representation for law enforcement at the local and state level
Legal defense for organization and individuals
Insurance benefits at discounted group rates
Benevolent fund to defray costs related to fallen officers
Training sessions on law enforcement and labor issues
Newsletters and web resources that keep members informed on legislation and issues affecting their jobs
Participation in charitable and community events
College Scholarship Fund for graduating high school seniors
Government Relations
One of the most important services WACOPS performs is representing law enforcement in the legislative process. Our representatives work in a bipartisan fashion to push for reforms in Olympia that improve law enforcement benefits, address workplace issues, and change the criminal justice system to better support law enforcement efforts.
Membership participation in our legislative efforts has helped to create a powerful lobbying effort in Olympia. Events such as WACOPS Legislative Reception and our membership "Day on the Hill" help to educate lawmakers on the needs of law enforcement. WACOPS provides weekly updates during the legislative session to keep our members aware of issues that affect their profession.
To further our political clout, our Political Action Committee, the Council of Police Political Support, spends approximately $100,000 in each election cycle. Our lobbyist and members conduct interviews, attend fundraisers, and work with individual campaigns to assist candidates that support our issues.
Insurance Benefits
WACOPS continues its proud tradition of providing access to its Long Term Disability insurance program designed for the unique needs of law enforcement officers and their families. WACOPS, through its wholly owned subsidiary Public Safety Employees Insurance, Inc. (PSEII), formed this exclusive program by aggregating the buying power of over 4,300 members to create a broad custom policy with competitive rates.
There is no doubt that police work is active and can be dangerous. A serious illness or injury, occurring on or off the job, can have a devastating impact on one's ability to make a living. The WACOPS Long Term Disability insurance program recognizes the risks of an active officer and the policy is designated to replace as much lost income as possible in case of a disability. This custom policy also includes essential coverage such as Life Insurance, Line of Duty Life Insurance, Accidental Death & Dismemberment, and further policy enhancement found only in the WACOPS plan.
WACOPS/PSEII uses the same buying power to provide members access to Home, Auto, RV, Medical and other insurance products and services at competitive discount rates from some of the best insurance companies in the country.
WACOPS has provided essential Long Term Disability insurance to their membership for over 20 years and will continue the practice of helping members with innovative insurance products and services in the future.
Legal Defense
The WACOPS Labor Defense Group (LDG) is a nonprofit corporation established to perform all the functions of a labor organization in the public sector. The LDG is a voluntary program that assists guilds and associations that have fewer than 45 members in efforts to improve wages, hours, and working conditions.
Represented by one of the most respected labor law firms in the state, the LDG represents employees through collective bargaining by providing negotiating, litigation, and arbitration services. Groups that choose to participate in the LDG can enroll in the PORAC Legal Defense Fund, which provides assistance to the individual members in need of legal representation as a result of performing their duties.